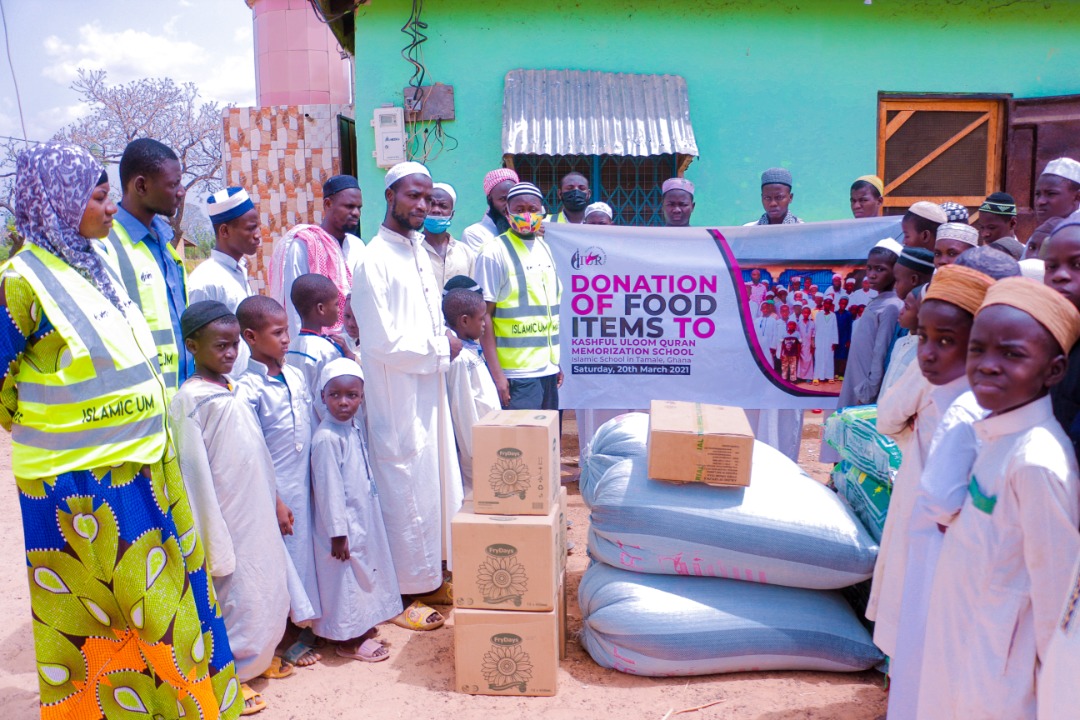 Still on our quest to deliver relief items to those that need it, the IUR team, delivered some food items to Khishful Uloom; a Quran memorization Centre in the Northern region, tamale.
The items were received with joy as the management on behalf of the school, expressed their immense gratitude to the team.
We are grateful to Allah for his mercy and extended gratitude also to all donors, executives, volunteers and all that made it a success.
Let's endeavour to remain steadfast and keep fulfilling this beautiful mission. Indeed, humanity is in serving one another!