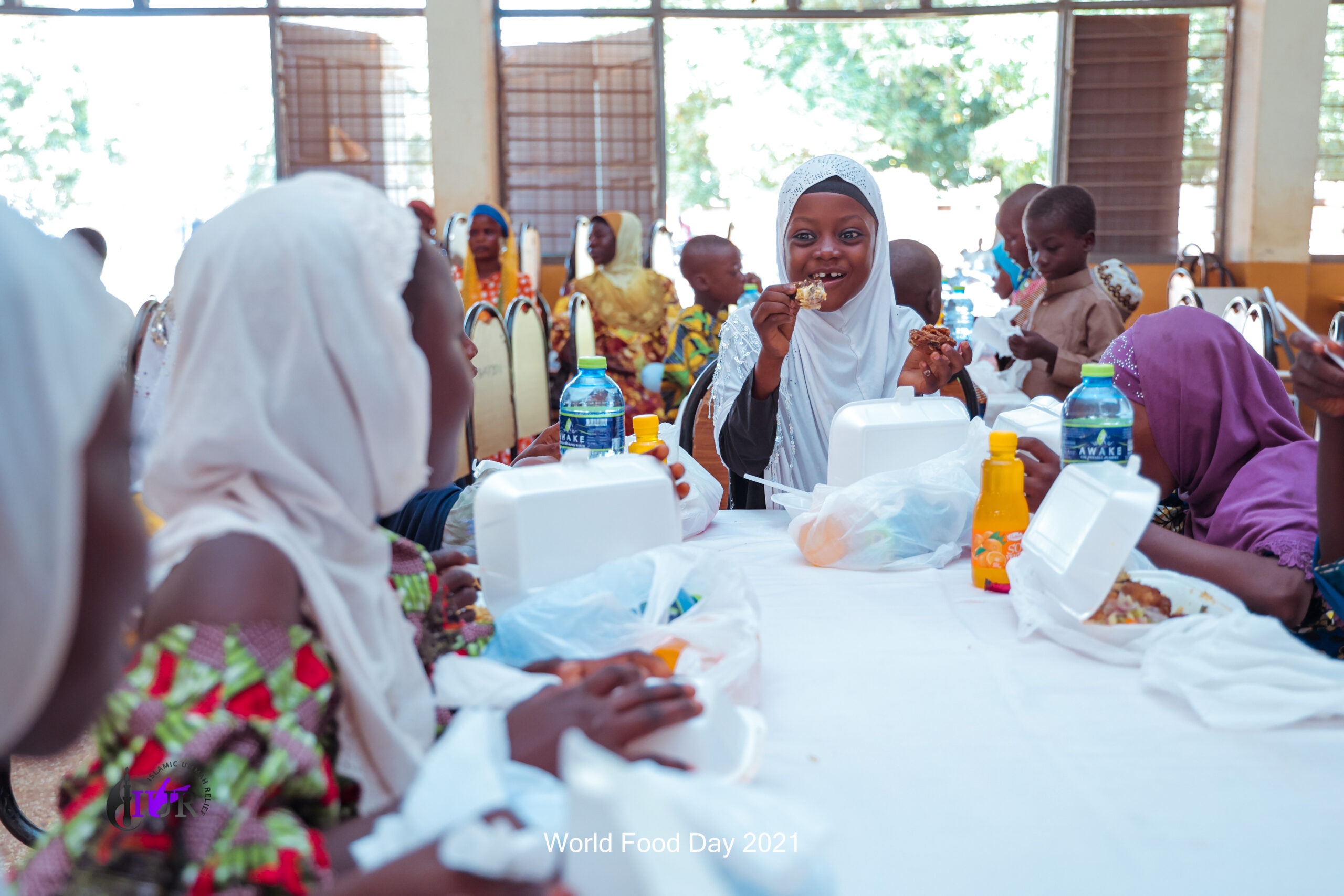 Food is one of the most important necessities of life. So, on 16 October of every year, the world comes together to mark WorldFoodDay. This day is set aside to commemorate the day of the founding of the United Nations Food and Agriculture Organization.
This year, we collaborated with Feeling Blessed App – The world's most convenient sadaqa and zakat giving app to tackle the fight against global hunger.
The core purpose of charity is to seek our creator's pleasure inorder to achieve spiritual satisfaction.
The one other benefit about giving is that it creates a win-win situation where the recipient and the giver both benefit in different ways.
This was seen during our activities to celebrate World Food Day 2021. Thanks to all our donors. 1000+ orphans, and other underprivileged children across Ghana, Nigeria, and Niger were fed with hot meals and other food items were donated.
We say a very big thank you to all those who supported us in making this year's event a memorable one for all benefactors whose smiles couldn't be retained.