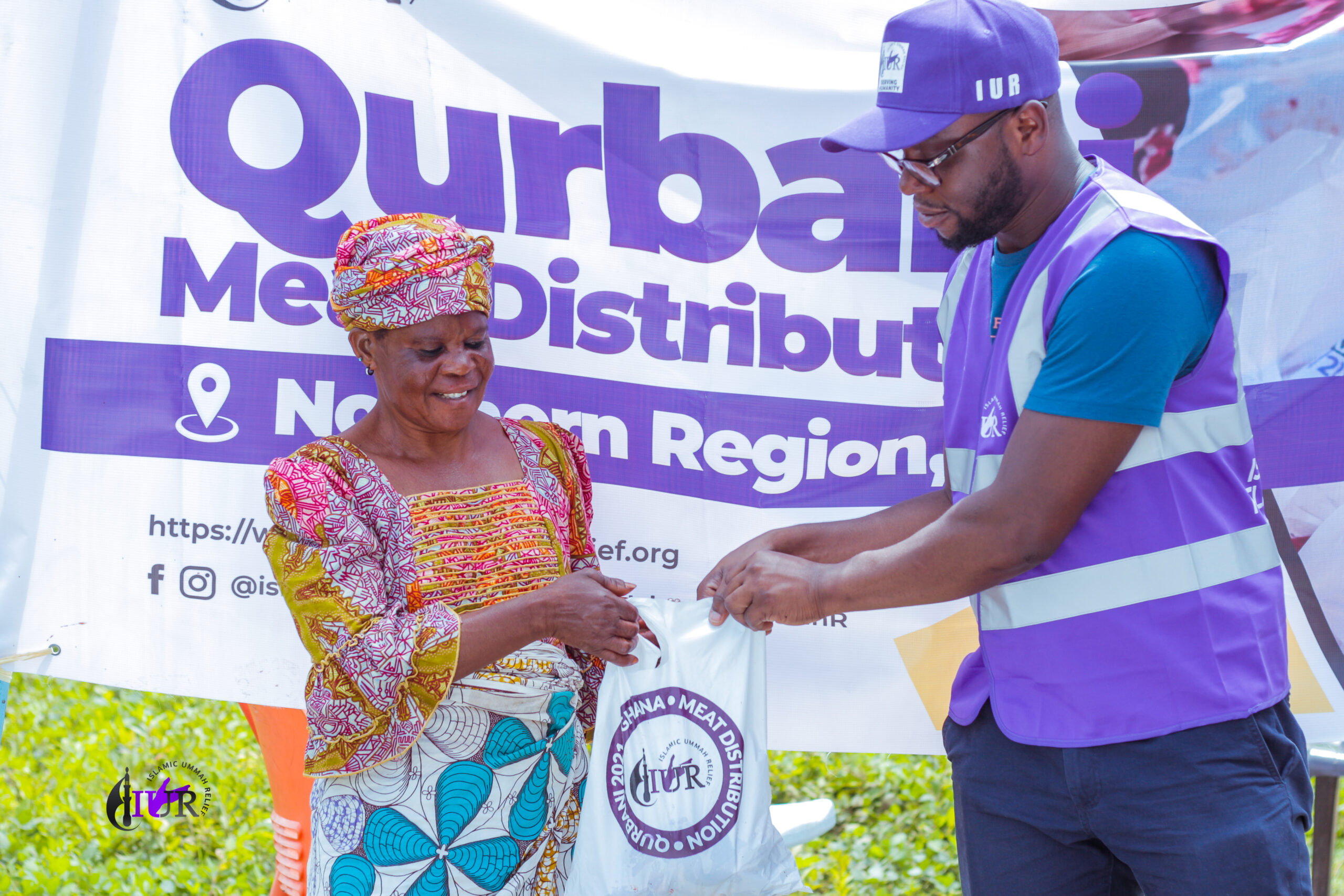 IUR Ghana towards the Qurbani celebrations this year planned various activities from Orphanage Donation in Kumasi, Eid Clothing in Tamale, Sheep Distributions across various regions, and as usual the slaughtering and distribution of cow meat.
This year's Qurbani took place within 5 Regions. Eastern, Volta, Northern and Upper East Region all witnessed the Cow distribution on the 2nd Day of Eid while that of the Northern Region was pushed to the 3rd Day of Eid to accommodate the presence of two board members who were present in Ghana.
Rahma Mohammed (Co-Founder and Assistant Director, IUR Hq.) and Jamal Bagigah (Finance Director, IUR Hq.) joined the Country Director of IUR Ghana (Mohammed Sylla) to the northern part of Ghana to witness both the Cow Distribution and Eid Feeding for orphans and needy.
The team left the capital in the morning of the day and arrived in Tamale around the hours of 7:30 am. They made their way to Kakpagyilli, where the activities would be taking place.
Two cows were slaughtered and distributed to close to 150 widows while the feeding of orphans and the needy happened within the same vicinity. This afforded the team to meet with the leadership of the northern sector of IUR Ghana while also speaking to heads of organizations IUR Ghana has helped over the years. This included the founder of the tears of widows and orphans foundation as well as the Mudeer of Kashful Uloom Quran School.
The team planned to visit two of the nearest boreholes constructed by IUR but due to time constraint were only able to visit one.
The team headed back to the Tamale airport to catch the last flight back to the capital Accra.
See Photos Below: